Market Characteristics – Specific Challenges
In electronics packaging glass becomes more and more important. Properties like flatness, thermal stability, and even high optical transmission bring glass as a material to a leading role within electronics components. Glass is used for packaging applications for instance as a capping wafer, spacer, interposer, or glass embedded fan-out package. The packages are typically manufactured on wafers with a diameter of up to 300 mm. As glass is also available in large panels, it simplifies scale-up and cost reduction when going towards panel processing.
Within several production chains of the electronics industry, there is a need to process features like cavities and through glass vias (TGV, holes). Often glass wafers need to be cut into dice at the end of the production process. Classical techniques are reaching their limits triggered by miniaturization and higher quality requirements. Within all those applications the selectivity and flexibility of laser processing can help to improve quality and performance.
Send an E-Mail to: mailto:liebers@3d-micromac.com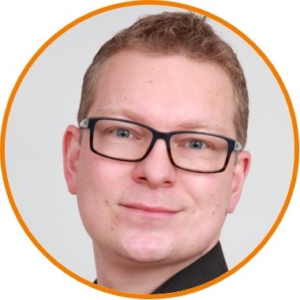 Contact
Please contact our expert for more information.
René Liebers
Tel: +49 371 40043-432
liebers@3d-micromac.com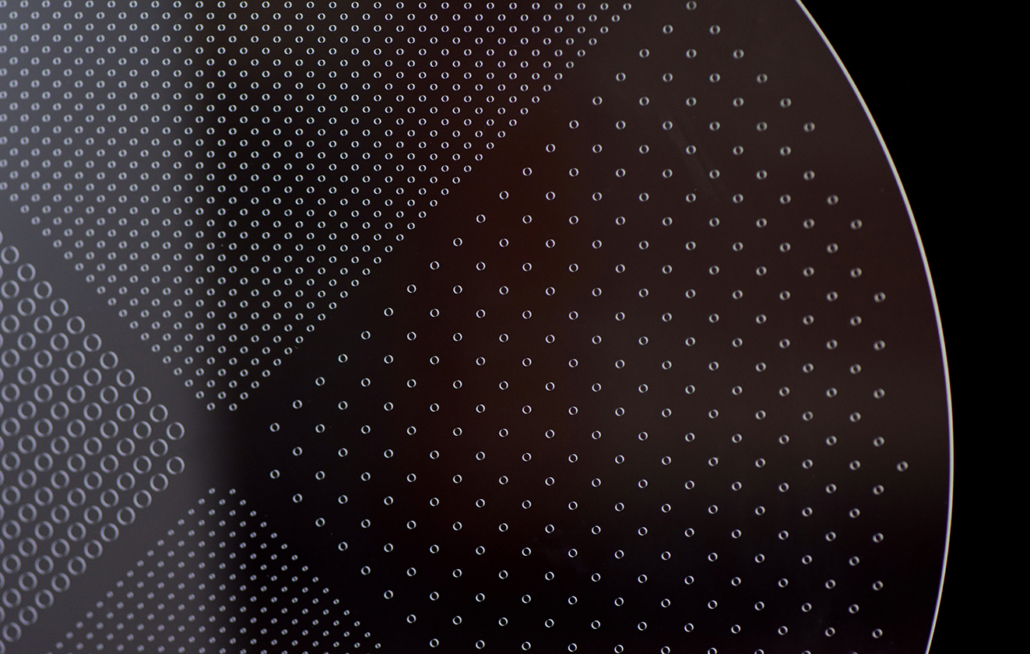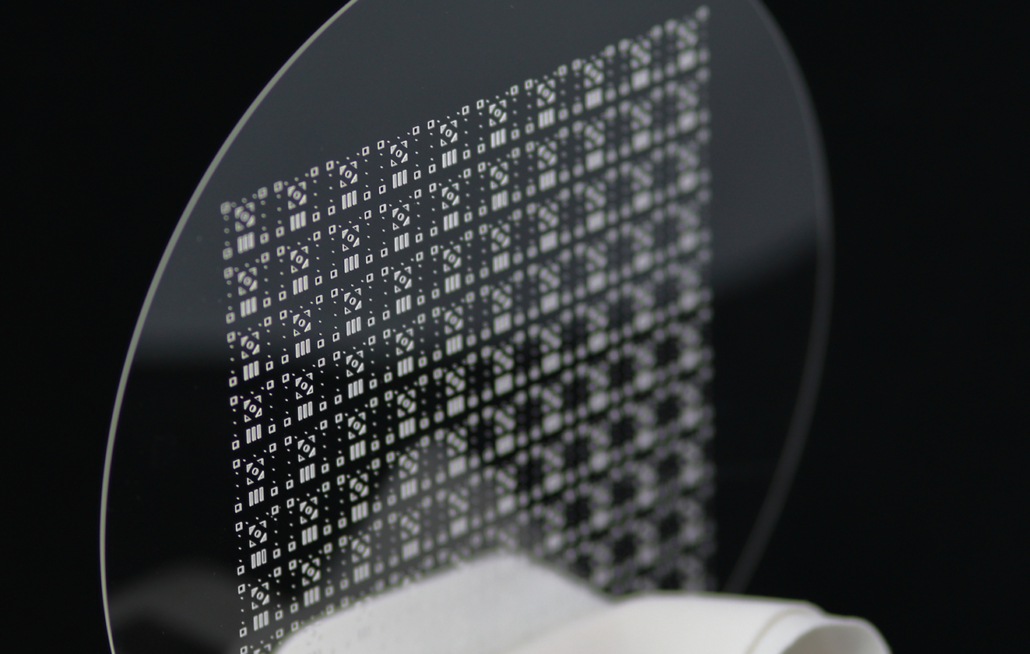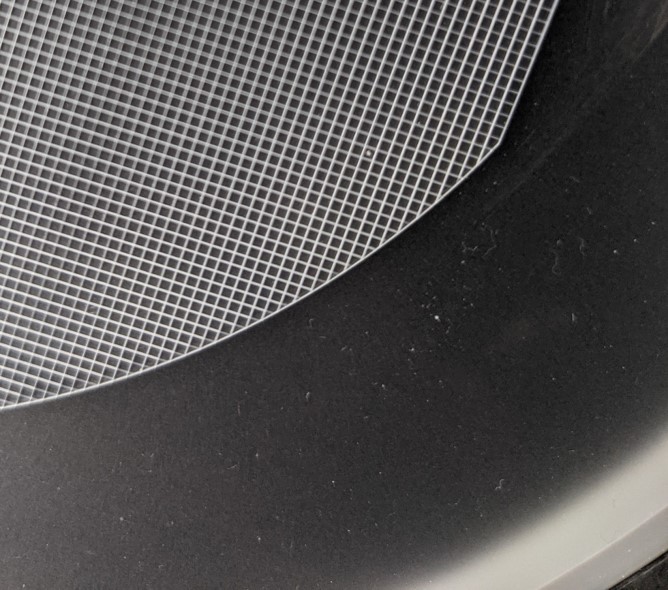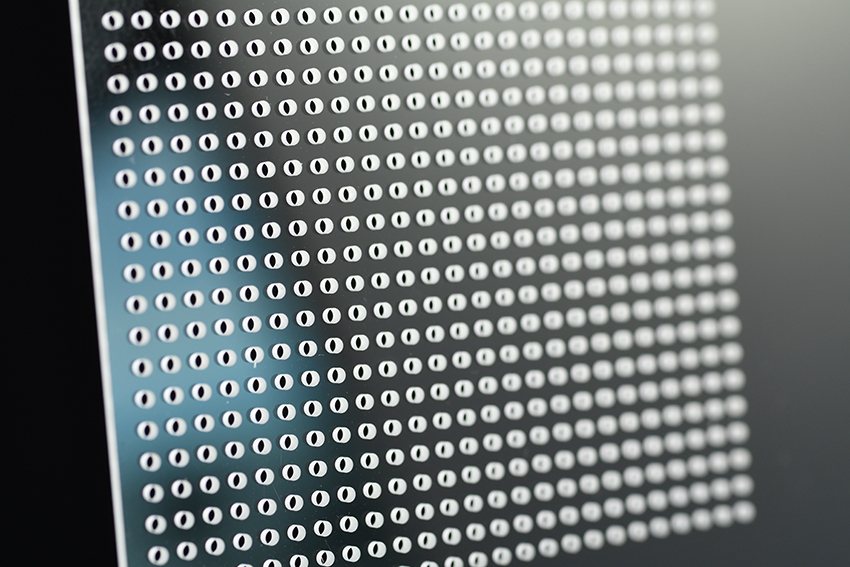 Laser Glass Cutting for Packaging Applications, MEMS, Sensors
Within advanced packaging, glasses find application in a wide variety of applications. In the last years, classical silicon-based components were substituted by glass due to its excellent properties.
Our lasers are capable of low-damage cutting and drilling of bare glass and coated glass with sensitive layers or components. Especially the process chain for pre-processed wafers profits from a singulation process step that is free of particles and wet etchants.
Our laser processes include:
Dicing of bare or pre-processed wafers

Drilling through holes, shaped or 90° walls

Processing of cavities
Laser processing ensures the following quality advantages:
Typical edge chipping < 10 µm

No cracks

Wall roughness < 1 µm
Our developed laser process is adapted to the requirements of the components and can be optimally adapted to the throughput demands of the customers through a customized production solution.
The optimized material flow in our systems offers the possibility to produce small quantities as efficiently as mass production. Low production costs per component are achieved through short set-up times.
Our systems are capable of processing all typical materials:
Borosilicate
Schott D263T
Fused silica
Others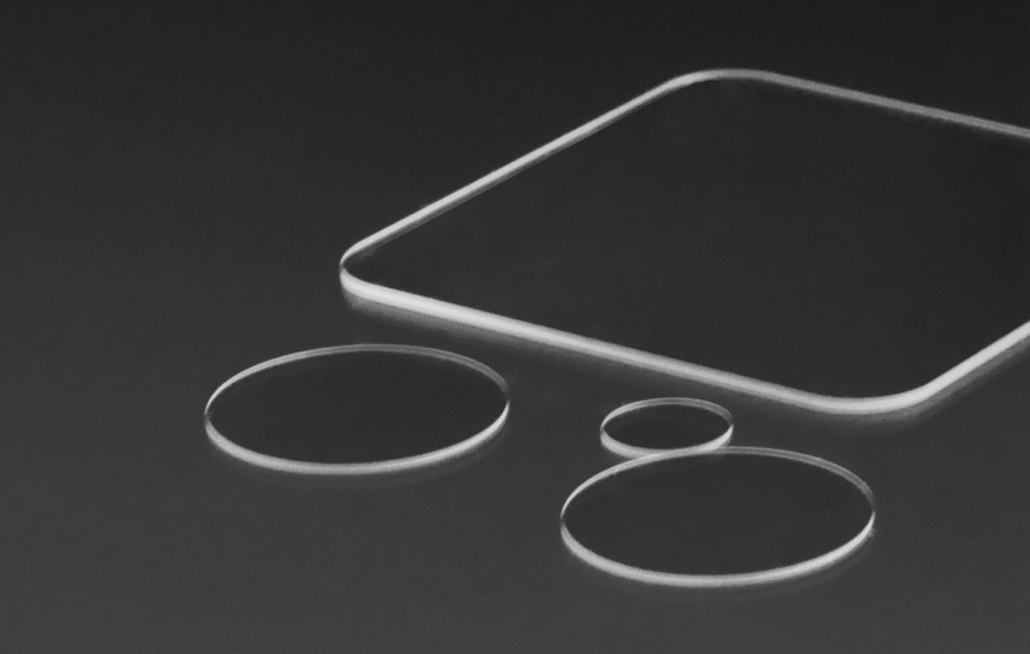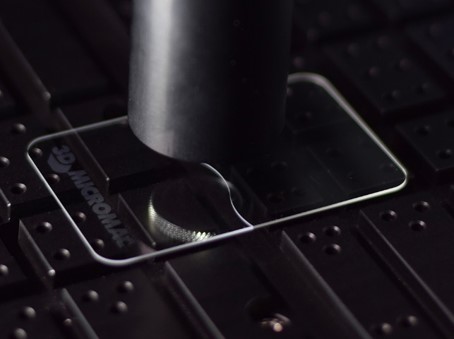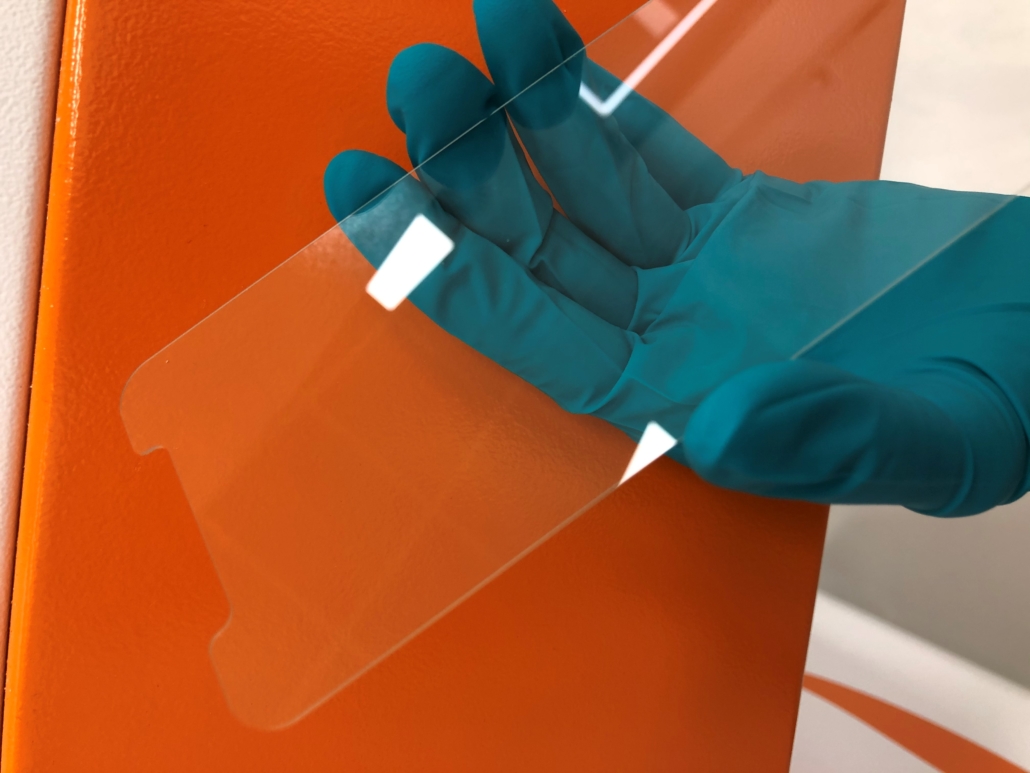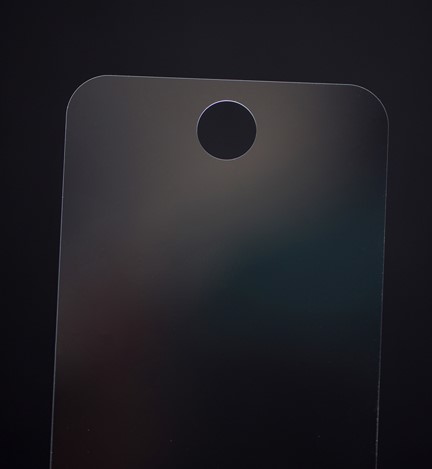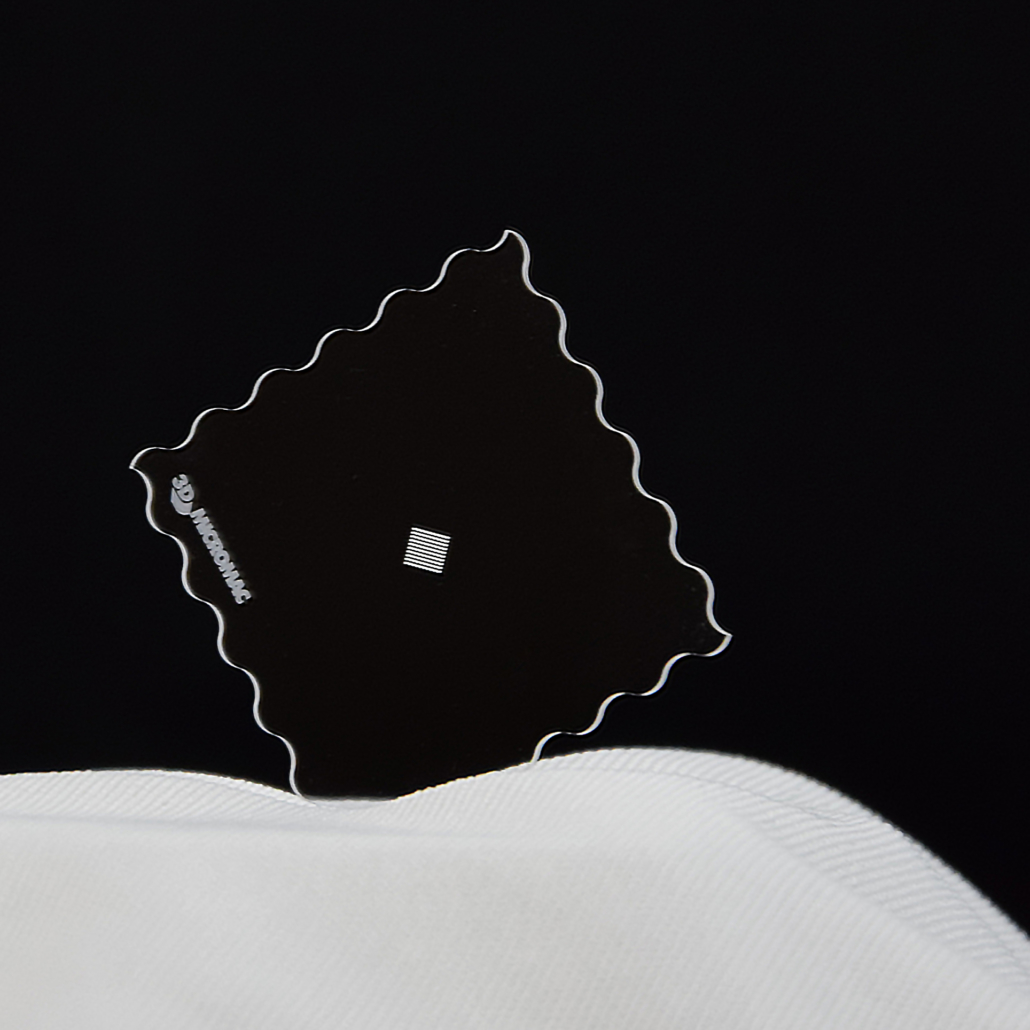 Laser Cutting of Chemical Strengthened or Untreated Alumosilicate Glass
When chemical strengthed glasses or alumosilicate glasses (e.g. Corning Gorilla) are used in touch elements, the glass singulation process can highly benefit from a cutting process with the following features:
Flexibility regarding lot size and shape
Low upfront cost
Low part tolerances
Low damage of ink or other coatings like anti-reflective or anti-glare coatings
Cutting after chemical strengthening is possible
Our in-house developed laser processes can be adapted to the customer's requirements. Also, throughput demands can be easily achieved with our customized production solutions.
The optimized material flow in our systems allows to produce small quantities just as efficiently as mass production lots. Low production costs per component are a result of our short machine set-up times.
Our systems are capable of processing all typical materials:
CORNING (Gorilla)
Schott (Xensation)
NEG (Dinorex)
ASHAI (Dragontail)
Others